Top 10 Must-Have BBQ Accessories and Camping Equipment For Your Next Camping Trip
Date Posted: 12 August 2020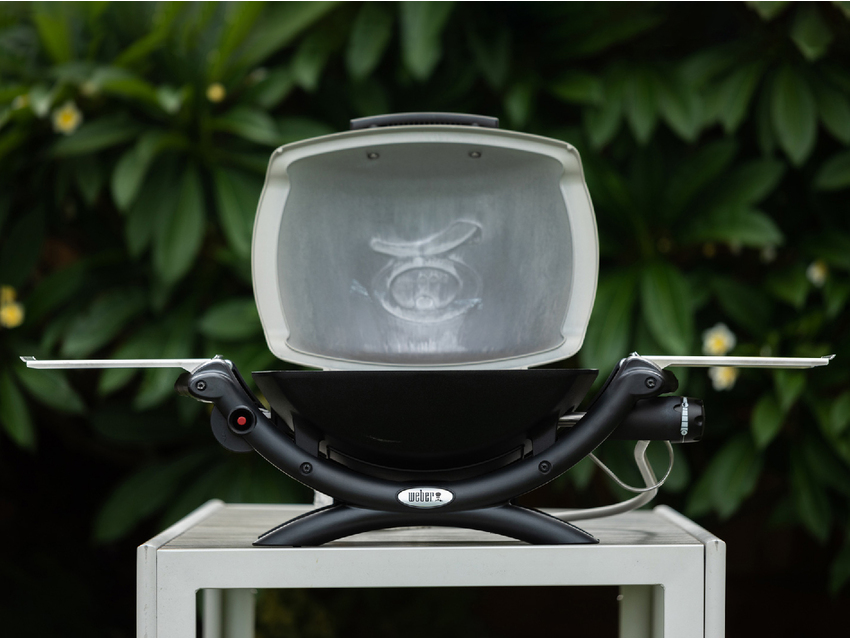 Most people go camping to get away from their busy lives and to reconnect with nature. We can look at camping as a project that requires preparation. You need to decide what camping gear and equipment you should bring.
To fully enjoy your camping trip, a good BBQ experience is needed. Apart from the BBQ itself, you will need BBQ accessories to make the experience memorable.
Enjoy your next camping trip with our top 10 must-have BBQ accessories and camping equipment, plus tips and tricks to maximize your experience.
Why Do You Need Camping Equipment and BBQ accessories?
There's nothing like the feeling of being outdoors and one with Mother Nature than stripping ourselves off all unnecessary items and leaving with nothing but just the most basic of our needs. However, our primary needs do not have to be downright primitive.
In its essence, camping is making a home outdoors. Sure, experiencing the great outdoors in its barest has its merits to it. But without some camping equipment, such as BBQ accessories, your trip could quickly turn into a disaster. You don't have to bring all of the comforts of your home. Again, just the bare essentials that could make your camping trip comfortable.
Also, we all know that there is no better way to experience camping in the great outdoors than sitting around the campfire, enjoying the warmth, and waiting for your meal to be cooked through the coals. But what if the campfire is not allowed? That would surely be a problem.
If an open fire is not an option, what then is the alternative?
Simple, bring a BBQ!
As much as it is convenient to bring a salad or a packed meal, nothing will ever beat a warm, freshly cooked meal. With a portable BBQ, cooking a meal during a camping trip is possible, but it will surely give you the ability to make meals with all of your heart's desire.
But how do you know which BBQ and BBQ accessories are right for you?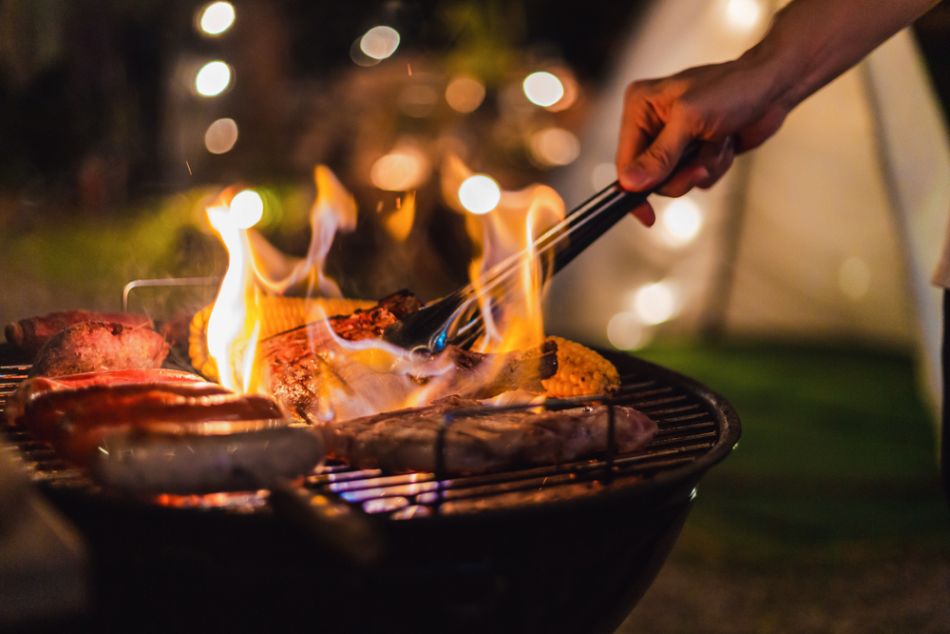 How to Choose the Right Camping Equipment: BBQ and BBQ Accessories
There is a variety of camping equipment, BBQs and BBQ accessories available in the market currently. To help you decide which ones to purchase, we list down some factors you might want to consider in buying for your next camping trip.
Portability
When it comes to camping, you have to make sure that whatever you bring with you can be easily carried or transported. You have to think about its capabilities and mobility. Is it something you can set up by yourself, or would you need people to help set it up? Can it stand alone even without a stand because a stand would be an additional carriage for you?
The same goes for any BBQ accessories you will be purchasing. In camping, it is best to remember that bigger might not be better.
Features
Think about your needs. There are a lot of BBQs available now that have so many features, such as temperature control and other BBQ accessories to help make things easier and faster for you. Another feature you can consider is a BBQ with a hood to help you roast.
Durability
No one wants to purchase a BBQ that does not work correctly. With that said, it would be best to look for a BBQ that is sturdy and will not rust immediately. The great outdoors can be a significant factor in testing the quality of the BBQ you will purchase.
Dual Usage
Another thing to consider is whether you can use your BBQ and other BBQ accessories even if you are not camping. Would it not be great to be still able to use it also if you are just at your backyard? This is an excellent way of maximizing your money's worth.
Price
Of course, BBQs and other BBQ accessories come in different price ranges. You will have to think about how much you are willing to spend. But it is good to know that you do not have to pay much to get a piece of excellent quality equipment you will need.
We have listed down 10 of our best products that you could consider purchasing for your next camping trip.
Top 10 Must-Have BBQ Accessories and Camping Equipment
Camping Moon Large BBQ Stainless Steel Portable Folding Fire Pit Charcoal MT-055
If you are searching for an easy setup BBQ, this is something we recommend in purchasing. This stainless steel product comes with its portable BBQ accessories that can be easily fit inside a bag. And its size is good enough to prepare a meal for an entire family.
It also has a charcoal bed that is iron cast making it super strong and heatproof. You do not have to bring an LPG anymore and makes things more complicated. As well as, it has a stand on its own with body clips made out of the same stainless steel material for extra stabilization even in grassy and rocky areas. If you are in search of your first-ever folding fire pit, then this would be perfect for you.
3 Digit BBQ Scraper Cleaning Tool 5 in 1 Bottle Opener to suit Weber Q BBQs
This handy dandy BBQ accessory from Weber Q is a must-have according to a lot of campers. With its 5-1 multi-tool capabilities, there is no need to buy a wire brush or scraper to help you clean your BBQ. But of course, this works best for the Weber Q BBQs with 3 digit model series such as the 100, 200, etc.
Made with stainless steel and edged around to make it safe to handle, these Weber Q accessories has five capabilities:
A flat scraper for cleaning the top surface of the grill
A set of deep teeth is used to remove the bulk of the grime
A set of smaller teeth to clean the shallow sections of the grill
A single deep tooth to "floss" and thoroughly clean the gaps in the grill
A bottle opener so you can crack open your favourite beverage
Stainless Steel Convection Tray to suit the Weber Baby Q BBQ Trivet (Small Size)
Designed to suit the Weber Baby Q1000, Q2000, Q100 trivet, this reusable stainless tray can turn your cooking from barbecue to oven mode in seconds. This tray is made with vents to help circulate the heat above, below and all around the food. A lot of people recommend it for camping as it is easily cleaned and is durable for long time usage.
BBQ Stainless Steel Side Tables to suit Weber Baby Q1000 Q1200 Q100 and Q100e
This Weber Q accessory is a must-have not just for seasoned campers but anyone who loves barbecue. These sturdy and stable side tables are perfectly designed to fit your Weber Baby Q1000, Q2000, Q100, and Q100e, giving you more workspace as you barbecue.
Designed with 316 food-grade stainless steel, this side table will not bend or melt even if you fold onto a hot grill. You do not need to wait for your BBQ to cool down before you can pack up. It is so easy to clean and to install, which makes barbecuing more fun.
Lid Drip Tray to suit the Weber Baby Q BBQ Bib
The best way to describe this Weber Q accessory is to think of it as a BBQ bib for your dripping BBQ. It was designed with stainless steel, making it rust-resistant, easy to clean, and easy to install which people have been so happy about. This drip tray is made perfectly for your Weber Baby Q BBQ.
4 digit BBQ Scraper Cleaning Tool 5 in 1 Bottle Opener to suit Weber Q BBQs
Like its predecessor, this BBQ accessory is another must-have for barbecue enthusiasts and campers. This was designed perfectly for your Weber Q BBQs with 4 digit model series like the 1000s, the 2000s, etc.
Throw your old brush away, as this multi-tool will do the job for you and so much more.
Who knew preparing meals while camping could get any easier? With the Travel buddy, you can be cooking and baking in no time. This very portable and lightweight oven is fitted with a 2-hour timer to protect from battery failure. It is so sturdy that many find that they can bring it everywhere.
It is so easy to use. Just plug it into your car's cigarette lighter socket while driving or parked, set a timer then have your meal. But do take note that this unit runs at ten amps, and other vehicles may require a different size of socket. So make sure that it will fit yours. This will, however, not affect the warranty.
Cookie Pizza Tray for Road Chef, KICKASS and Travel Buddy Oven Marine
If you have a portable oven for camping, this BBQ accessory is an excellent fit to purchase. Designed with 304SS food grade stainless and rounded edges, you can bring it wherever as it is easy to clean and safe. It will fit with any 12V oven like the Travel Buddy. Who knew you could have hot pizza while camping?
Full Height Oven Tray Travel Buddy Marine
This oven tray is perfect when you are preparing your meal while driving. It helps you not to make a mess with whatever food you are making. It is sturdy and safe to bring along your camping trip with its stainless steel finish and rounded edge. You can be sure that even your children will be safe to use it.
This can be used with or without a rack in any 12V portable oven. And can easily fit two trays in one Travel Buddy marine oven. A lot of people can attest to how handy and easy it is to use.
A handy hand saw, or knife makes a camping trip much less stressful. With these tools, you will be able to cut through most anything from rope to wood for camp. With its easy and foldable features, these saws and knives are surely easy to carry and very safe to bring to wherever you feel like camping.
Most campers recommend purchasing these as a necessity or a piece of must-have equipment to have for you camping trips as these help you not just in a practical sense but also as a means of security from danger.
Camping tips and advice
Aside from bringing equipment or items that you might need for camping, there are other things that you should also think of, especially if you are a first-timer.
Here are some of the tips and advice we would like to share with you:
Consider first where you are going and make sure what the place has. Some campsites can be as raw wherein you need to bring a couple of things like a BBQ grill and a tent because vehicles might not be able to go there and you would need to hike. Some places, however, might offer the bare essentials like a place to park your van and an area with BBQ grills for you to cook at. Or some places might have insects or animals roaming around that you would need to prepare for.
Know the weather forecast during your trip as this will help you and make your trip as comfortable as possible. There are months that you might need to bring extra blankets while there are times wherein you can sleep on a hammock under the stars and sleep as comfortably like you are sleeping in a hotel room.
Try to learn necessary abilities to survive the outside, such as making fire out of wood or stones and basic first aid techniques. It would not also hurt to read up about nature -plants and animals; which ones are poisonous or friendly. You will never really know what you can encounter in the great outdoors.
And lastly, always be a responsible camper. Whichever you decide to go for your camping trip, make sure that you leave it just the way you have arrived. Since you are preparing food and using a BBQ and other equipment, you will always have to be cautious and conscious of what you can leave behind. Always bring a garbage bag with you that you can throw in the nearest trash area or if there's no available one at the campsite, throw it when you finally come home.
There are a great many ways to make your camping trip a memorable and comfortable one. If it seems daunting to you on where to start in your camping preparations, we suggest starting with the essentials -your equipment.
As a trusted camping gear specialist here in Australia, we recommend making a list of what you need, whether it is packing a tent or a hammock; or bringing an oven or just a BBQ grill for your meals. In this way, you can make sure you will not forget anything.
If you need any help, you can check out our online store to help you on your next camping trip.
---
Leave a comment