KAON GEAR GUIDE: Repairing your Maxtrax and Replacing Melted Maxtrax Teeth
Date Posted: 10 August 2021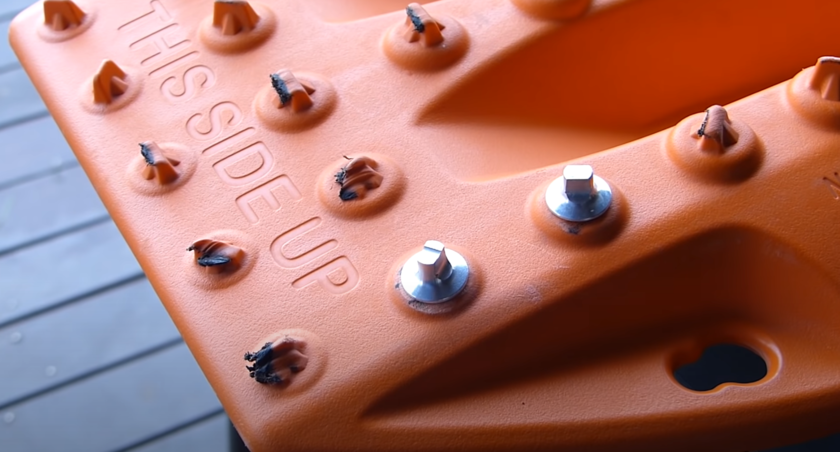 Got a set of Maxtrax in dire need of a makeover? Sometimes recovery situations can get a little hectic, and your Maxtrax may take a bit of a beating. The good thing is, even if you do melt a few teeth, they're one of the easiest DIY's you can do, and probably one of the most satisfying too – there's nothing quite like finding a way to extend the life of a product you've invested in.

All you'll need is:
Sharp Knife

13mm Socket

8mm Drill bit & Drill
S T E P 1
To get started, we need to cut the original excess warped tooth off, to give us a nice flat surface to work with.
Using the knife (and facing away from you) cut the melted material off. We're only using a small knife here, but a bigger knife will make the task easier.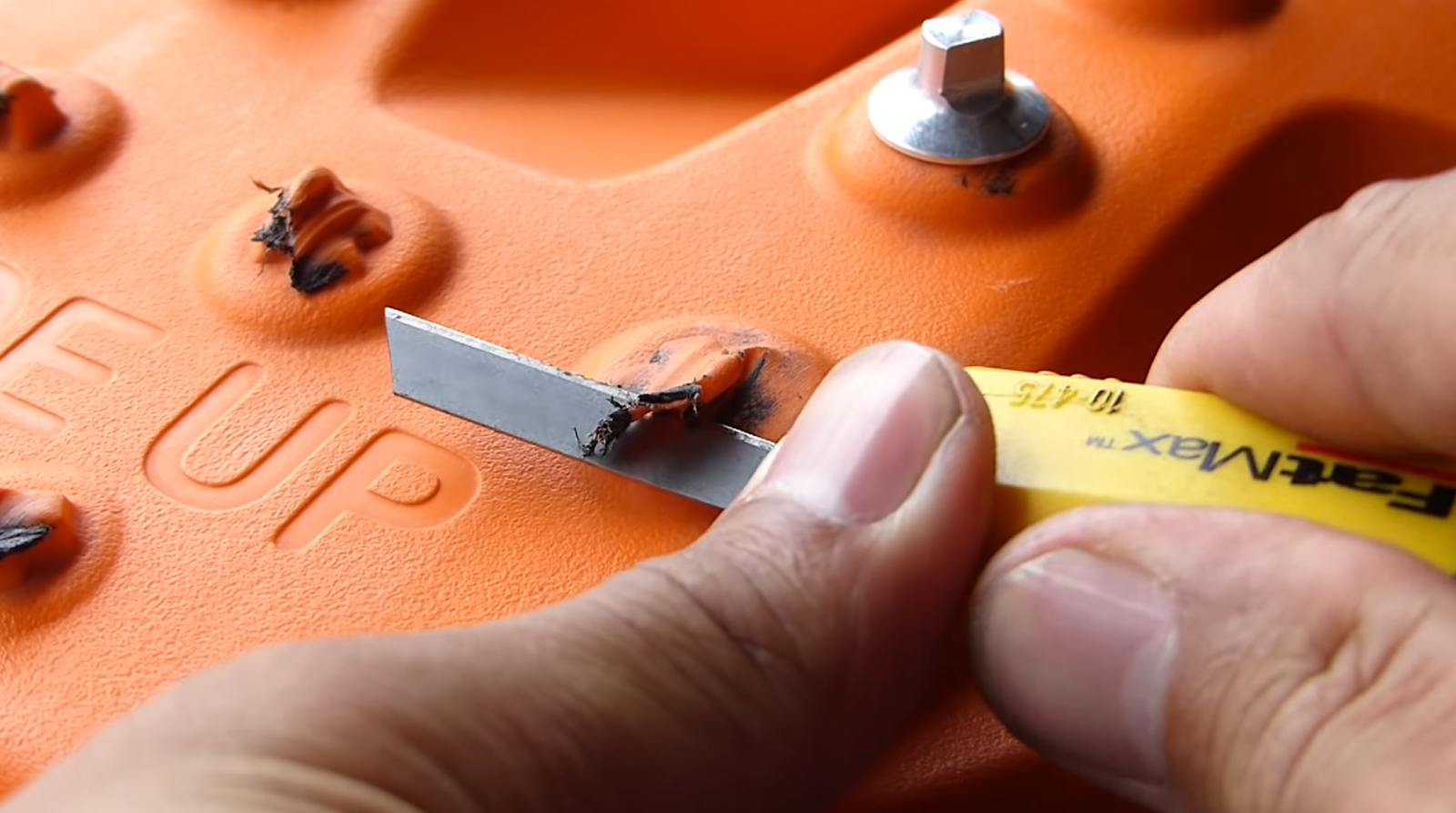 S T E P 2
Now, this next step isn't necessary, but if we find using a sander is a good way to get a nice flat smooth surface to work with. It doesn't take much time or effort, but will give you a much better end result.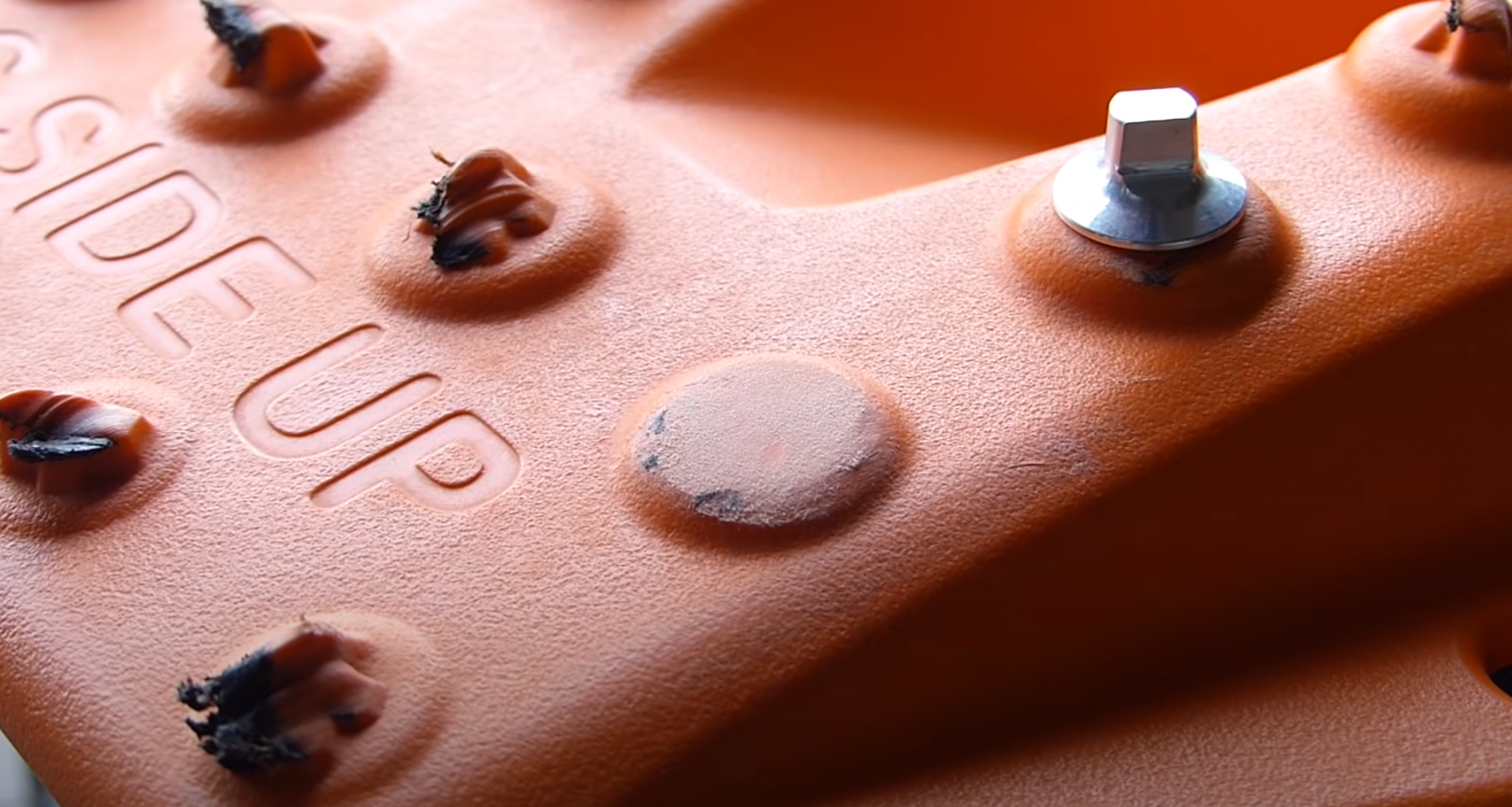 S T E P 3
Next, get as close to the centre of the tooth pad as possible, and mark it using a pencil or pen. Then using our 8mm drill bit, drill a hole in this spot. It's also worth using a knife to clean up any plastic burrs caused by drilling, so the replacement tooth can sit nice and flat.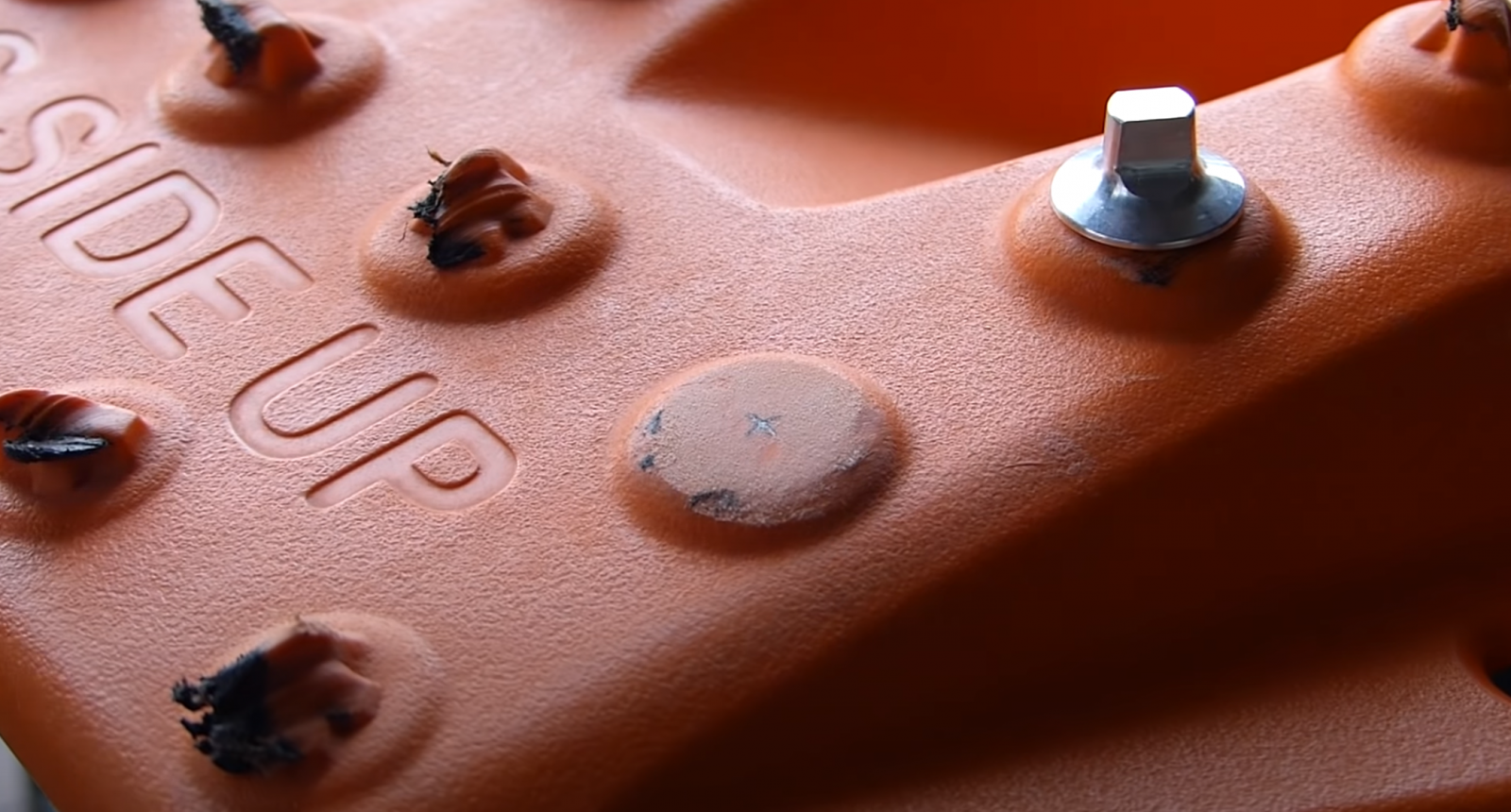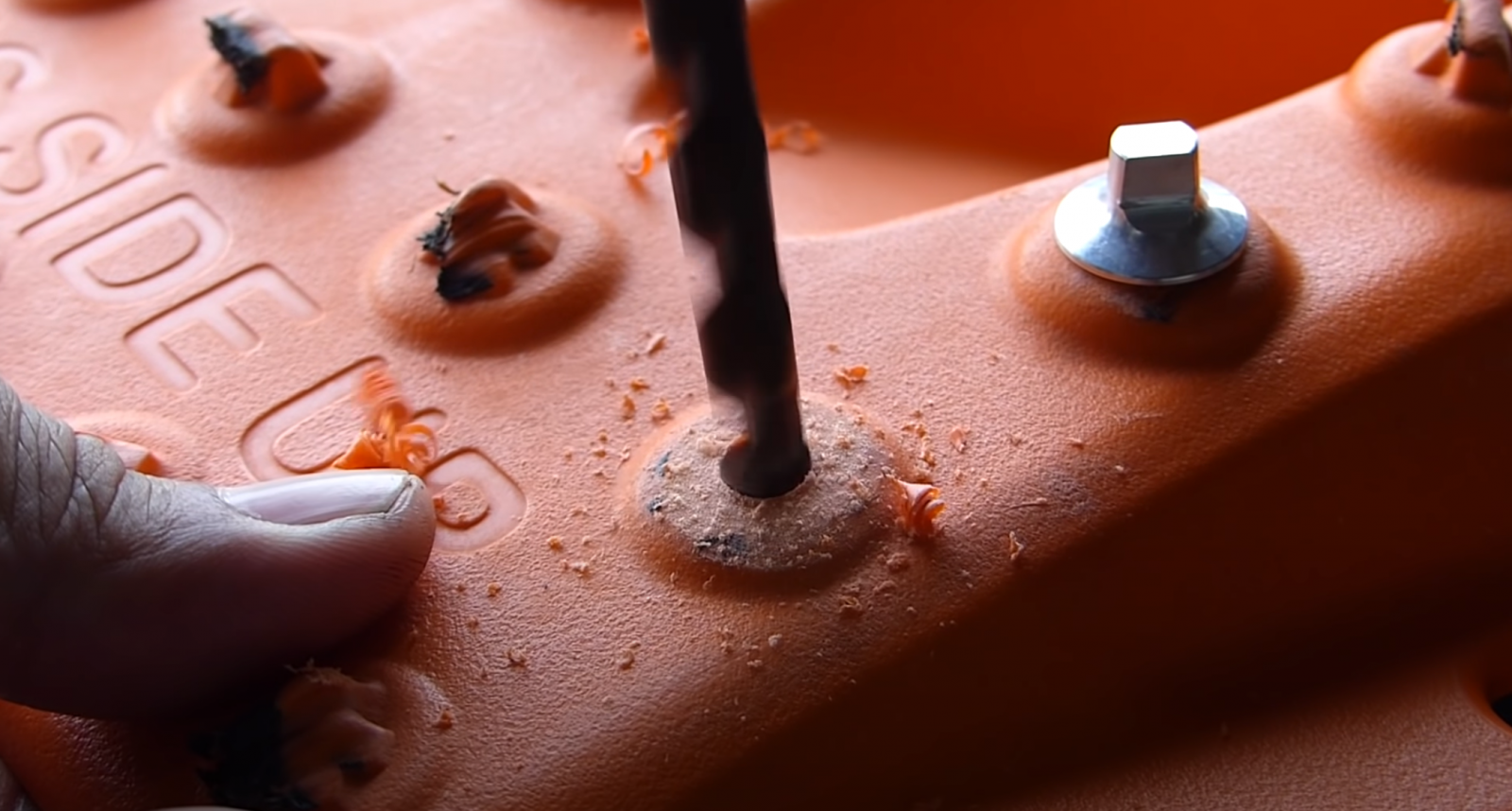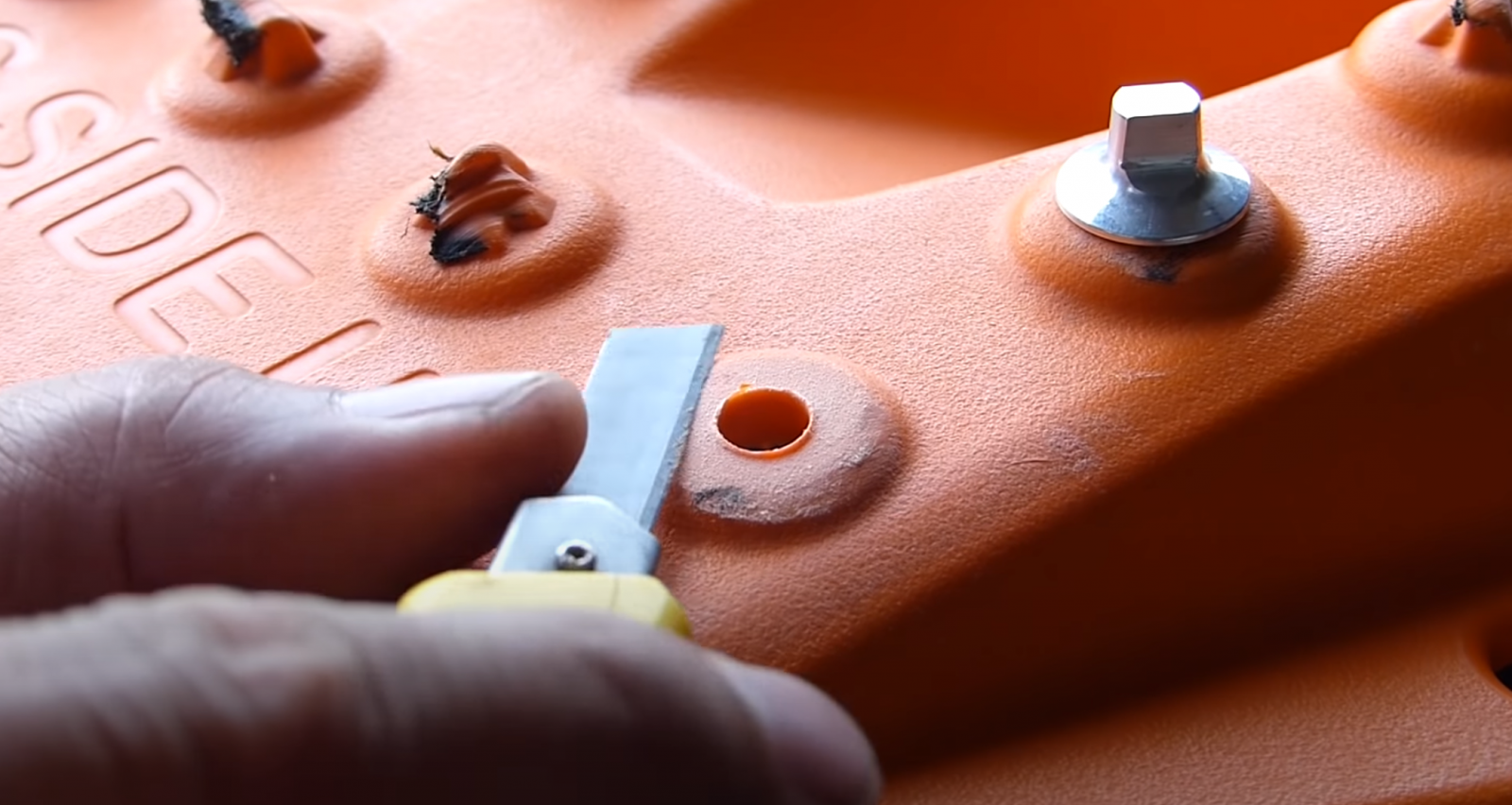 S T E P 4
Get your tooth and feed it through from the top of the recovery track. It'll be a tight fit through the hole – that's a good thing, we want it nice and snug. You might need to twist it a bit to feed it through.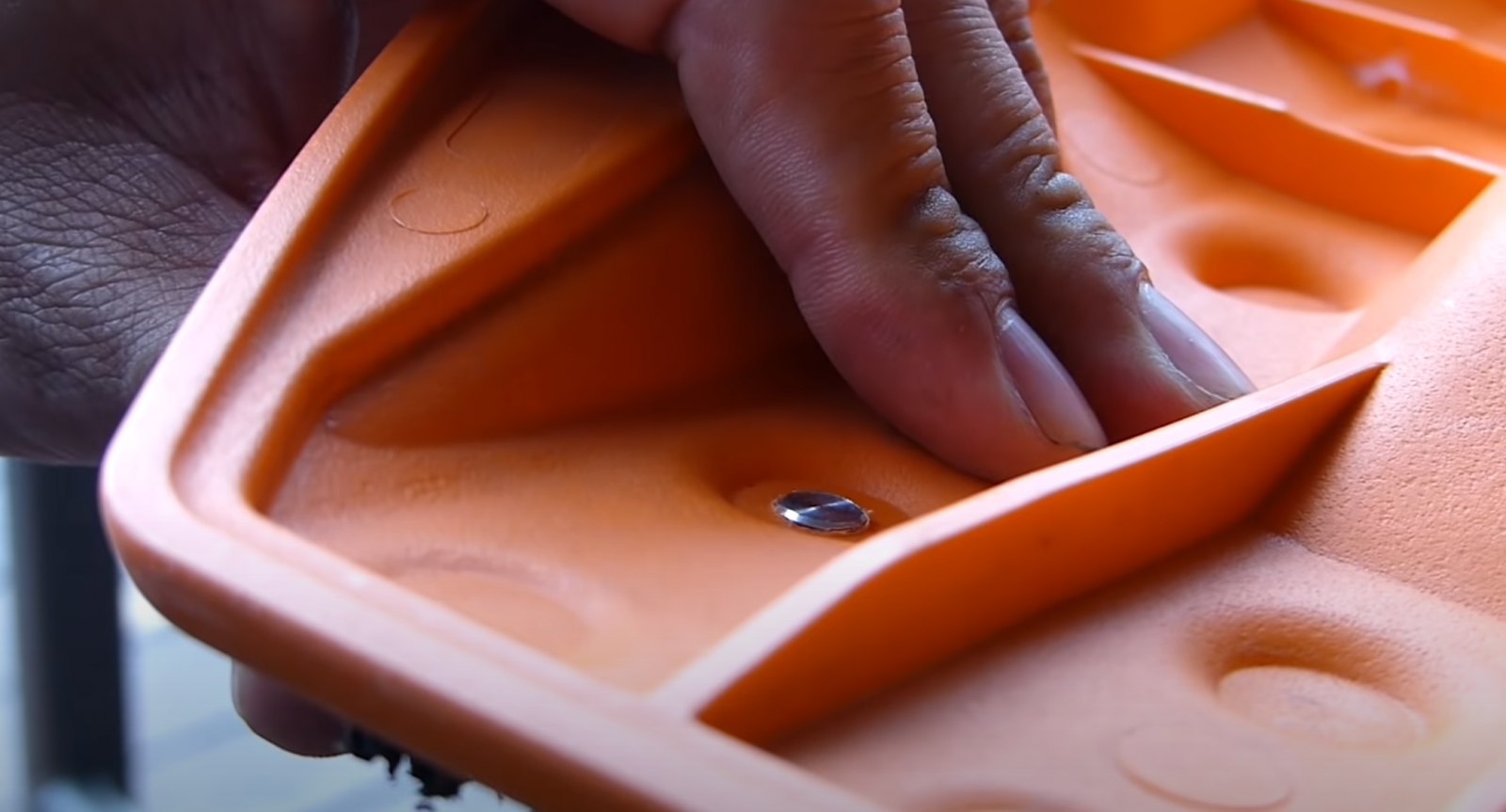 S T E P 5
Using the socket, tighten up the nut on the underside of the Maxtrax. You may need to hold the lug in place with a spanner to stop it from rotating.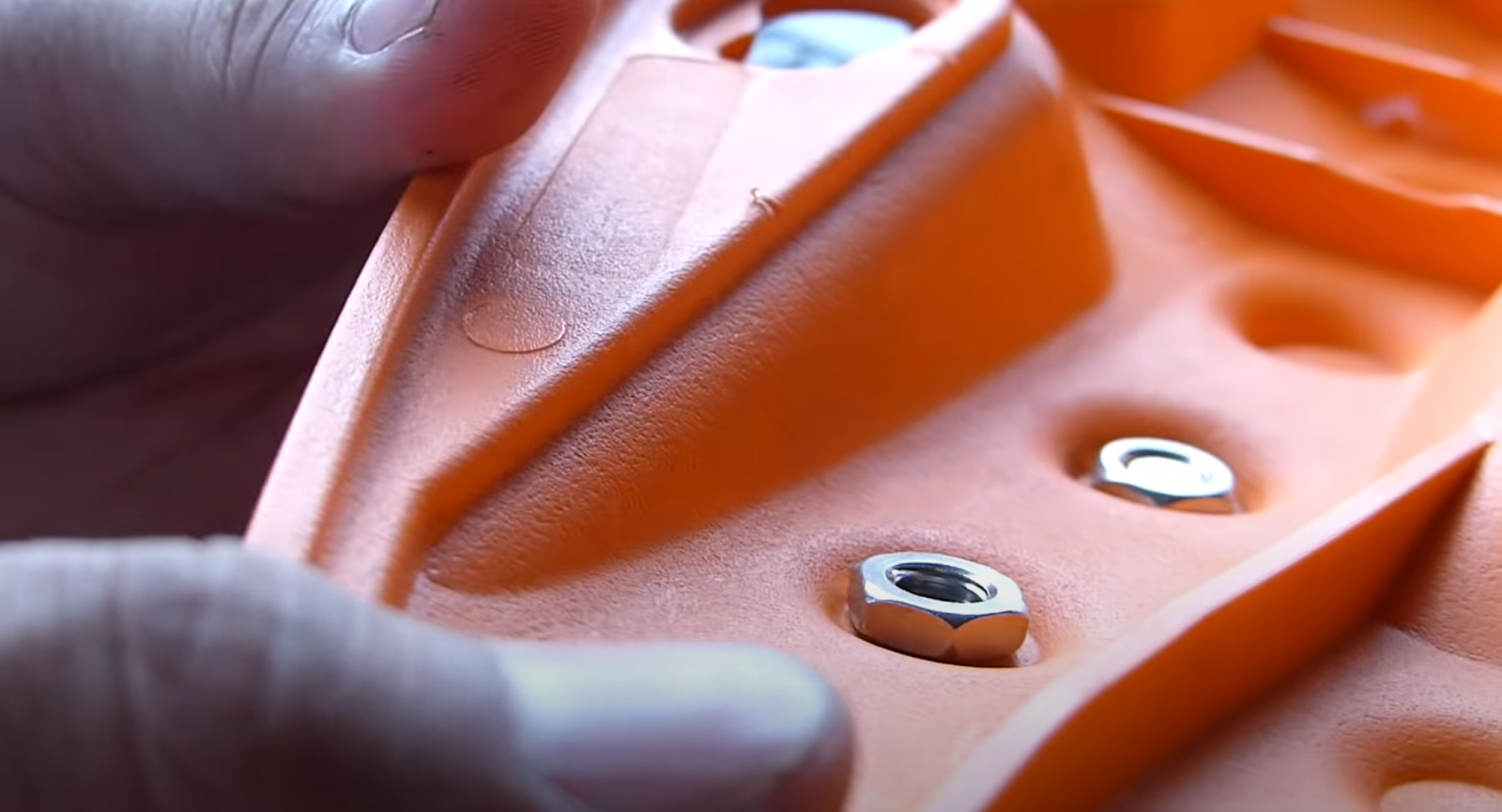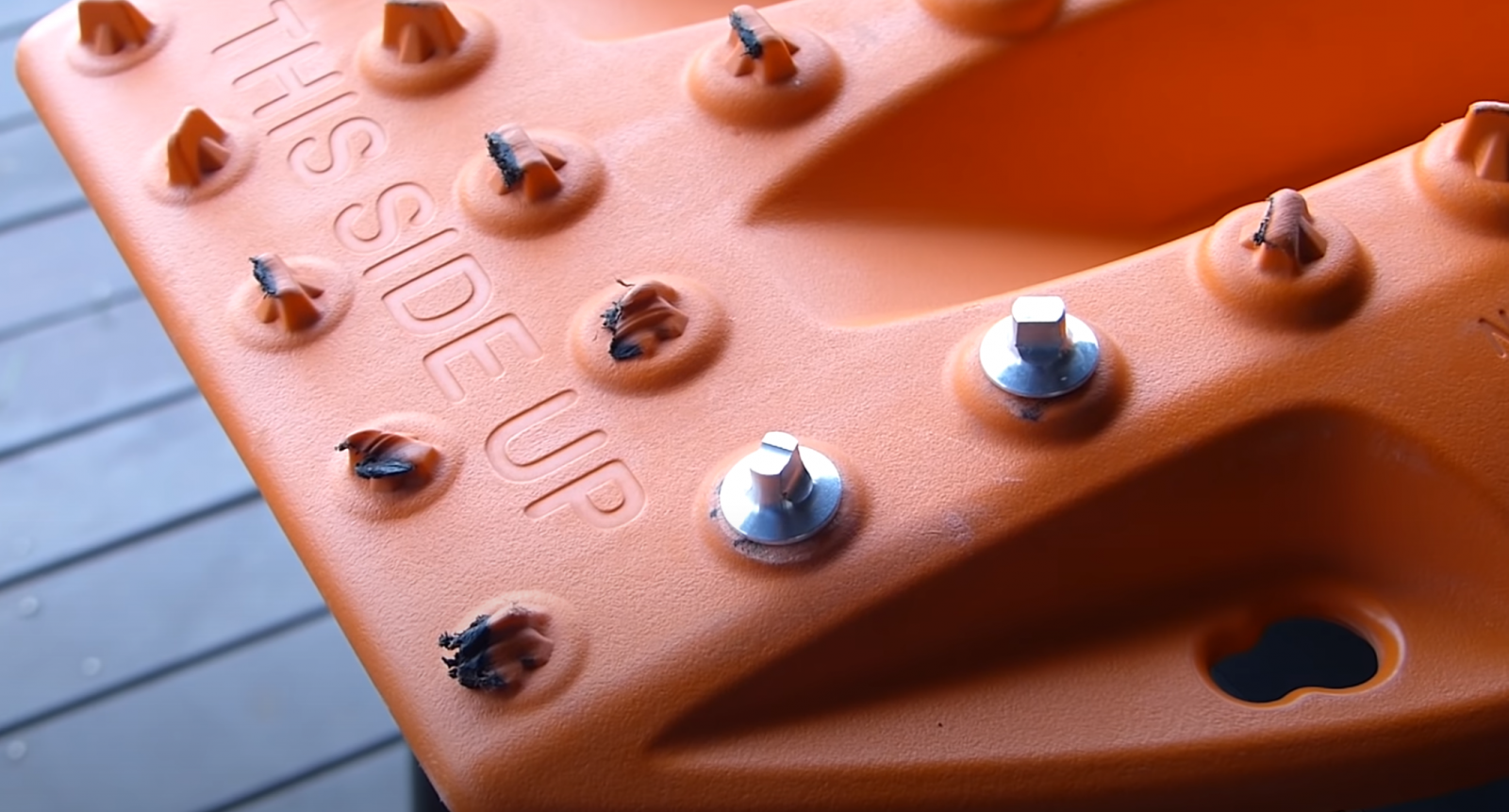 That's it! You're done. Rinse and repeat for any other melted Maxtrax Teeth, and you're ready to go.

These replace the existing teeth, ensuring you retain the ability to stack your Maxtrax and use the Maxtrax Mounting Pins. We sell Replacement teeth in sets of 4, 8 and 12 Maxtrax Teeth Repair Kits – so you can make sure you have enough to suit your needs. They're made right here in Brisbane, from CNC machined 6061 Aircraft Grade Aluminium – which is super tough and lightweight, so you can be sure your Maxtrax will be up to the task of recovering for many years to come.
---
Leave a comment